The Chevrolet brand is synonymous with working-class performance and comfort. They manufacture compact and full-size cars, SUVs and trucks designed to meet the needs of most consumers while providing a superior level of durability.The problem is that even new Chevrolet vehicles have problems. These require technical knowledge, the right tools, and reliable parts to ensure that the problem is fixed for good. Let's take a closer look at some of the reasons why you might need Chevrolet repair in Raleigh, NC.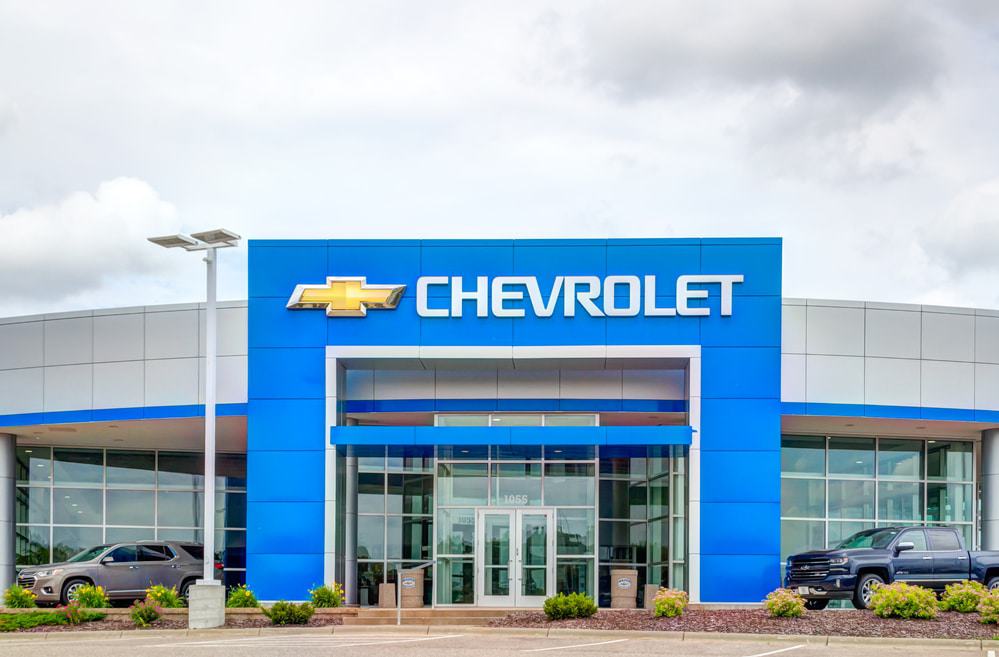 Common Problems That Lead To The Need For Chevrolet Repair
There are certain issues that tend to affect Chevrolet vehicles regardless of the model of domestic automobile. The majority of these issues are relatively simple to solve, but they do require a high degree of technical expertise to do so reliably.
Below is a brief list of the most common Chevy repair issues.
Worn Brake Pads and Rotors – Brake pads and rotors may wear from extended use. They may begin to break unreliably, which can pose a significant safety hazard. Our technicians can replace brake pads, resurface worn rotors, and replace rotors that are too worn to be salvaged.
Failing Fuel Pumps – Fuel pumps provide the right air-gas ratio to the engine. When these begin to fail, the car may have difficulty running or fail to start. Our technicians can replace a failing fuel pump while repairing any damage that may have been caused because of it.
Failing Water Pumps – Water pumps help circulate coolant to the engine. When these fail, the engine is in danger of overheating. Gaskets experience premature wear and tend to fail sooner when this happens. Our technicians at Triangle Car Care can replace failing water pumps while repairing the vehicle's cooling system.
Worn Head Gaskets – One of the most common and most difficult issues to diagnose, failing head gaskets can allow coolant to mix with the air-gas mixture in the engine. This can result in smoke, odd smell, and sub-par vehicle performance. We can replace worn head gaskets to prevent further problems from arising.
Chevrolet Model-Specific Issues
There are some issues that tend to be more present in certain models of Chevrolet vehicles. These issues tend to affect everything from comfort to vehicle performance and reliability.
The transmission pressure control in newer Chevrolet vehicles tends to be a source of problems, especially in Chevrolet SUVs and trucks. The solenoid can fail, which will cause the vehicle to shift erratically. Our technician can disassemble the transmission to replace this component.
The fuel level sensor is another electronic component that tends to fail. It is so prevalent that 2005 to 2007 Chevrolets have a special warranty option where Chevrolet will pay 50% of the replacement costs. Our technicians can replace the fuel level sensor and, given the proximity and way the fuel level sensor tends to fail, the fuel pump assembly.
Another prominent problem in Chevrolet vehicles extends to models like the Impala and the Malibu. The AC blower has a resistor that may fail, which in turn will cause the blower to stop working. We can replace the resistor and repair the assembly so that it works flawlessly.
Your Chevrolet Repair Provider in Raleigh
Triangle Car Car specializes in repairing most types of Chevrolet automobiles. We can fix older vehicles and new ones.
We Specialize in Chevrolet Repair. On any Chevy model such as:
Camaro
Corvette
Cruze
Impala
Malibu
SS Sedan
Spark
Sonic
Equinox
Suburban
Tahoe
Traverse
Trax
City Express
Colorado
Express
Silverado
Call Triangle Car Care today at (919) 787-0966